The Texas DPS Foundation is proud to host its inaugural Sporting Clay Shoot on March 2, 2018 celebrating Texas Independence Day and the men and women of the DPS who help keep Texas safe.
The Texas Department of Public Safety Foundation is a community-focused nonprofit organization that develops innovative projects to support DPS officers and employees through community connections, educational advancement, service recognition, financial assistance, and professional development.
Join us in support of DPS employees and their families and participate in the inaugural Texas DPS Foundation Sporting Clay Shoot! 
Event Location
National Shooting Complex 
5931 Roft Road
San Antonio, Texas 78253
TOURNAMENT FORMAT
~ Four-person team ~
~ Teams may be selected at time of registration ~
~ Awards will be given to the top team and top individual ~
~ Shooters to provide their own shells ~
~ Lunch and Carts included ~
TOURNAMENT SCHEDULE:
~ 11:00 am | Check-in and Lunch ~
~ 01:30 pm | Start ~
~ 04:00 pm | Awards ~
~ 04:15 pm | Raffle Drawing ~
Sponsorship Levels and Benefits
Signature Sponsor – $25,000
8 Entries (2 Teams)
Logo on Clay Shoot Caps and Gun Bag
Recognition in All Printed Materials Logo on Website
Logo on Banner
Recognition on Board at Registration
Platinum Sponsor – $15,000
4 Entries (1 Team)
Logo on All Carts
Logo on Website
Logo on Banner
Food and Beverage Sponsor
Recognition on Board at Registration
Gold Sponsor – $10,000
4 Entries (1 Team)
Logo on All Scorecards
Logo on Website
Logo on Banner
Recognition on Board at Registration
Gun Sponsor – $5,000
4 Entries (1 Team)
Recognition on Gun Raffle
Logo on Banner
Recognition on Board at Registration
12-Gauge Sponsor – $2,500
4 Entries (1 Team)
Logo on Banner
Recognition on Board at Registration
20-Gauge Sponsor – $1,000
2 Entries
Logo on Banner
Recognition on Board at Registration
28-Gauge Sponsor – $750
2 Entries
Recognition on Board at Registration
Station Sponsor – $100
Signage at One Shooting Station
In-Kind Sponsor
Logo on Website
Recognition on Board at Registration
Distribution to Participants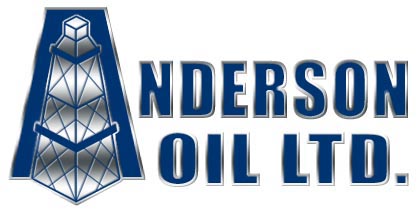 Sarah T. Brown Consulting